Pope washes and kisses prisoners' feet (VIDEO)
April 14, 2022
Millions of Patriots already have their TRB Golden Checks, what are you waiting for?
Get your checks NOW 
Pope Francis visited an Italian prison on Maundy Thursday, where he washed and kissed the feet of twelve prisoners in remembrance of Christ, who did so in humility to his apostles the night before his death on the cross.
The predecessors of Francis on the throne of St. Peter celebrated Mass on Holy Thursday in the Basilica of St. Peter or in the Roman Cathedral. But since 2013, when he was elected pope, Francis has continued to nurture the tradition he established as archbishop of Buenos Aires, which is to serve Mass in prisons or nursing homes.
This year, Francis chose a new prison complex in the port city of Civitavecchia, northwest of Rome. A video released by the Vatican shows the Pope washing and kissing the feet of twelve prisoners, men and women of all ages.
"We priests should be the first to serve others, not exploit them," he told prisoners in a short makeshift sermon during Mass in the prison chapel. "It's a way of saying, 'I do not condemn anyone.' "I try to serve everyone," he said. "God will judge you, but he is also ready to forgive you," the pope told the prisoners.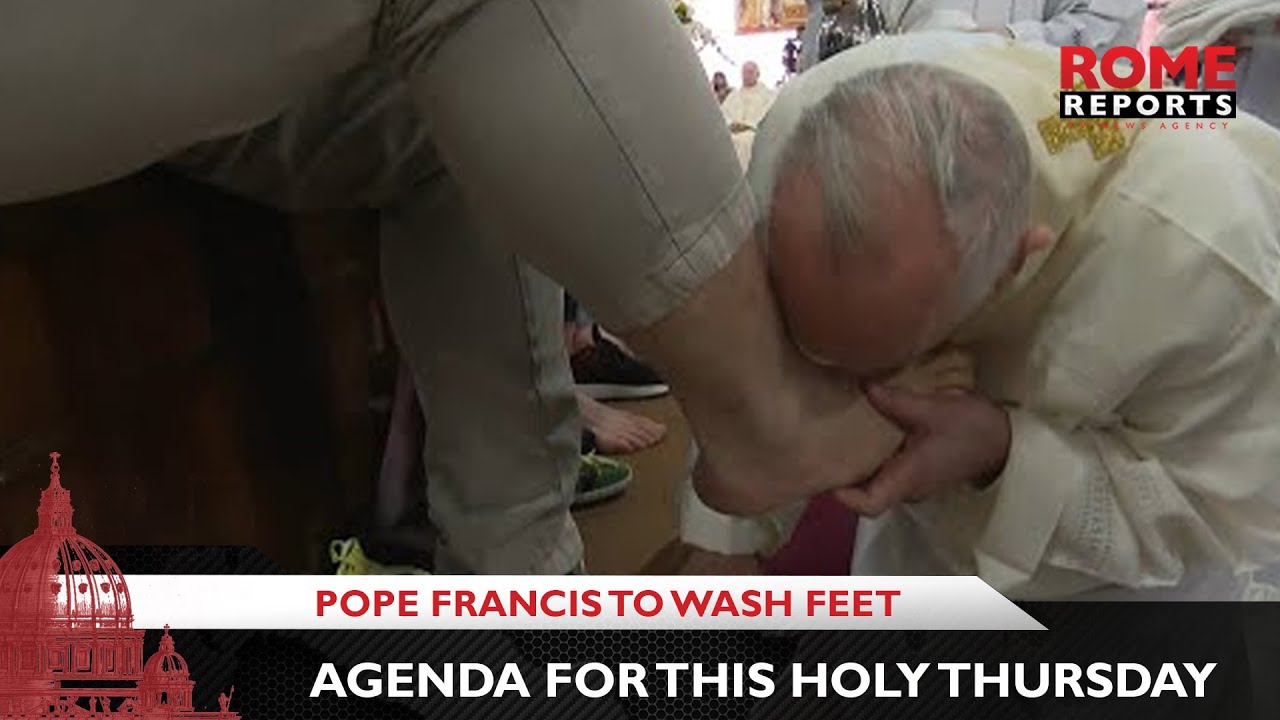 Due to the limitations of the Covid-19 pandemic, for the past two years the Holy Thursday rite has been held in an abbreviated, adapted form within the Vatican.
Source: https://kanal5.com.mk/